Manufacturers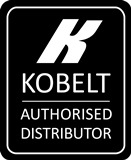 Quality Controls
Ever since our beginnings in 1962, Kobelt Manufacturing Limited has been committed to manufacturing the finest marine controls in the world. From our very first line of pneumatic controls, we've believed in the simple things - rugged construction, quality materials and prompt delivery to our customers.




Keypower Bow & Stern Thrusters, Digital Fin Stabilizers & Get-Home DrivesKeypower, now part of Kobelt, has been building durable high quality thrusters, stabilizers and get-home drives for decades. Learn more about how the Keypower range of products can help improve control over commercial vessels & pleasure craft.




Accu-Steer, Inc. is dedicated to providing quality high-performance hydraulic control of steering systems for yachts and commercial vessels of all classes. Our products are designed with reliability as the primary focus. Each unit is completely tested after assembly and each unit is identified by a serial number with its test results on file at Accu-Steer, Inc. The product line is a result of a continuing effort to offer a more reliable and serviceable product to the industry therefore it is designed to interface autopilot and electrical steering control to new or existing hydraulic steering systems.



FLIR Systems, Inc. is the global leader in Infrared cameras, night vision and thermal imaging systems. Our products play pivotal roles in a wide range of industrial, commercial and government activities in more than 60 countries. Pioneers in the commercial infrared camera industry, the Company has been supplying thermography and night vision equipment to science, industry, law enforcement and the military for over 30 years. From predictive maintenance, condition monitoring, non-destructive testing, R&D, medical science, temperature measurement and thermal testing to law enforcement, surveillance, security and manufacturing process control, FLIR offers the widest selection of infrared cameras for beginners to pros.



Maretron designs, manufactures, and markets marine electronic instrumentation and navigational equipment for recreational and commercial boating. Maretron's products are based on an open industry standard - NMEA 2000® - that allows electronic equipment from different manufacturer's to be networked together to share information throughout the vessel. Maretron's corporate philosophy is simple: Produce premium quality, state-of-the-art marine electronics that work in conjunction with traditional navigational techniques to provide the consumer the highest level of safety while navigating.



Founded in 1955, Morad Electronics is the oldest marine antenna manufacturer in the United States. From its first year, Morad has earned an almost legendary reputation for building dependable, rugged and technically superior antennas. These outstanding qualities have made Morad antennas the standard for commercial applications in North America and abroad.



Comrod is a world leader in the design and manufacture of commercial marine antennas. All products are designed and manufactured to maintain exceptional performance while withstanding the rigours of the marine environment. Antennas are available covering the HF, maritime VHF, Cellular & Wireless LAN frequency bands. Multiband antennas are also available covering combinations of frequency bands.



Since their introduction in 1982, ComNav Autopilots have gained a reputation for top performance and reliability in even the harshest sea conditions. Trusted worldwide, ComNav Marine has a broad line of marine navigation systems for virtually any commercial or pleasure boat application. Whether you are a sailor navigating in unfamiliar waters, a recreational boater seeking peace of mind, a competitive racer requiring sophisticated precision instrumentation, a commercial fisherman utilizing the latest technologies to maximize the catch or a Coast Guard Captain seeking reliability in automatic steering on board a patrol vessel, Comnav can provide integrated marine navigation solutions under any sea conditions.



For over 50 years, Furuno's core business has been designing and manufacturing marine electronics utilizing the latest breakthroughs in advanced technology. Offering the largest selection of commercial grade Radar, NavNet 3D, Sonars, GPS & Loran C, Plotters, Fish finders, Autopilots, Navtex, Weather fax, VHF & Single Side Band radios in the marine electronics industry, Furuno has earned an outstanding reputation for performance and reliability around the globe. The National Marine Electronics Association has chosen Furuno products as "The Best in the Industry" over 167 times since 1971. That's more than any two marine electronics manufacturers in the world. Whether you work or relax on the water, Furuno is constantly designing new products to make your fishing, sailing or cruising trip more enjoyable.



Icom, Inc. is a manufacturer of amateur, avionic, land mobile, FRS and marine radios, and scanner and receiver equipment. Icom, Inc. began as an engineering and manufacturing company in the business of designing, engineering, and manufacturing highly advanced, compact solid-state radio equipment for use in the Amateur industry. The company's product line has since expanded to include communications equipment and products based in the Marine, Avionics and Land Mobile industries.



Global Marine Equipment is a distributor for Orscheln Products including their Felsted brand of control cables. Our Cables are made with the same 100% OEM quality components used at the factory.

Push Pull control cables are available in various mounting configurations, travel or stroke length, overall length and temperature options. Cables are available for large OEM needs, and are also available custom made to your specifications.

As an Orscheln F.A.S.T distributor for Felsted brand cables we can build thousands of different variations of cable in order to satisfy your needs.



Serving the marine industry since 1977, Sea Marine is a Canadian company, incorporated in the province of British Columbia in 1977. Sea Marine manufactures Marine electrical panels, Navigation light panels and Alarm panels for all sizes/classes of ships.



Intellian Technologies is the world's leader in manufacturing a wide range of mobile satellite communication systems. In partnering with the leading global marine electronics manufacturers, dealers, and distributors around the world, Intellian has built a unique and dependable product.